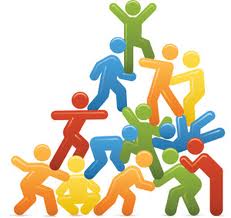 Corporate culture and leadership are important no matter what size your company is. Mike Sheehan, CEO of the ad agency Hill Holiday shares his insights into corporate culture and leadership in an interview with Adam Bryant. Below is an excerpt from that interview which appeared in the Wall Street Journal.
"I think there are two kinds of cultures, and then you can subdivide them after that. One is based on a foundation of insecurity, fear and chaos, and one is based on a firm platform where people come to work and they're worried about the work itself. They're not worried about things that surround the work and are not important. I've tried to make Hill Holliday that kind of environment, where people come to work and they're not worried about their peers shooting them. If leadership doesn't provide a forum for that kind of behavior, it dies quickly. People forget about it and they just focus on doing their job.
You don't want a conflict-free zone, but you want the conflicts to be about the work itself. Sometimes you have to dig a little bit and talk to people, but if you find out the conflict is about the work, then that's good, because it's healthy. I think that in a lot of workplaces it's the opposite — people have to come to a consensus on the work, and so all the conflicts are political.
That's one thing that the founder, Jack, instilled in the culture. It's not a democracy. You've got to make tough decisions and then you've got to move on. "The enemy's out there," he would say. "The enemy's not in these four walls."
What kind of culture does your company have and what are you doing to create it?  To many CEOs leave their culture to chance. That's why corporate culture and leadership are linked together. Make sure you have the culture you want. To learn more about corporate culture and leadership read the entire article by going to: