What we do:
Spotlight Publishing helps innovative local businesses, professionals and non profit organizations elevate their personal brand and become recognized industry and local market authorities. Our unique publishing process takes your message center stage by creating the attention and authority needed to inform, motivate and inspire your target audience. As a published author, you and your message are elevated above the competition. Your book establishes you as the "go to person" in your local market. Our unique publishing process helps local professionals become recognized authorities in as little as 60 days.
Services:
Spotlight Publishing is a full service boutique publisher so we can quickly and easily walk you through ou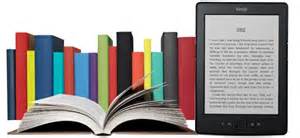 r process. Starting with developing the concept, to writing, editing, layout, design, publishing and marketing. Most clients complete their book projects in 60 days or less.
Spotlight Publishing books are published on Amazon.com in Kindle, paperback and hard cover formats.
Why Become a Published Author?:
Here are seven benefits to being a published author:
1. Credibility.  Almost over night you become an accredited expert and receive a credibility boost within your industry.
2. Promotional opportunities.  Launching and publishing a book gives you instant opportunities to do promotions on your own and with others. Including:
 Press releases opportunities – By sending out releases locally, nationally and online, you get to LEVERAGE the number of views your story gets.
 Local book-signings – you may have a store you could do this  (if you're a service-based business) at workshops and local business associations.
Workshops. –  Create physical books and sell them at the end of your workshop or presentation.
Become a guest author or columnist for local and online publications.
Get booked as a guest for local TV and radio programs.
3. You become a local and/or national celebrity.   Becoming an "instant expert" in a niche will brand you in people's minds as the "go-to" business for your area of expertise.
4.  Confidence Builder.  95% of your competitors have never even  published an article, let alone a book. Holding your book in your hands will give you a huge boost in confidence – because you've done what your competitors only dream about.
6. Pre-qualified customers or clients.  Because customers have seen or read your book, they know who you are and what you do. This frees up valuable time to focus on helping them best use your expertise.
7. Legacy. Many people have great ideas that never see the light of day because they never take the time to share them in a meaningful manner. By publishing your great ideas in a book, you ensure that the live on.
Contact us to discover how fast and easy it is to transform your story into a published book.