If you want to grow your business start by taking a close look at your customers. Not only are they the key to your growth what you don't know about your customers is putting your business at risk. Why? Because market trends and c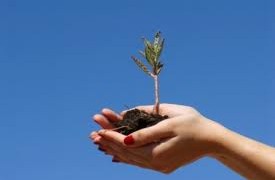 ustomer needs are changing more rapidly than ever before. If you don't know who your ideal customers are, as well as how, when and why they are motivated to buy, you can't position your solution to uniquely satisfy their needs. 
When your customers' needs shift how quickly can you re-align your company to serve those needs? If you don't take care of your customer someone else will.  Just a few years ago BlackBerry was the Smartphone industry leader with 43% market share. Today they trail both Android and Apple with a market share of  less than 10% and dropping.
Borders failed to recognize the importance of selling books on line and paid the steep price of going out of business leaving 11,000 employees without jobs.
Knowing who your customer is and being close to them isn't enough in the New Economy. Companies like ITW have emerged successfully from the Great Recession because of their understanding of their customers. As Bob Hamilton, Group President for ITW explained," The most important thing for us regardless of what market we're in is we need to know our customer better then he knows himself. And we need to not only be close to that customer we need to be able to predict what he's going to do."
To survive many businesses have resorted to discounting, coupons and promotions to attract customers. What they found the customers left as soon as the promotion ended or the coupons expired. They didn't gain customers they merely leased them. This is not a long-term sustainable strategy. Because you can't grow your business with leased customers.
Sometimes the best way to grow profitably is to know who you are and who you're not. Irwin Steinberg has steadily grown his CPA firm Steinberg Advisors by focusing on what his ideal clients want and need — business advice. Steinberg explains his firm's business model," …a lot of CPA firms have a lot of product lines. We don't have the same product lines that they do. We have business consulting, valuation, accounting and tax. We're not in the IT business. We're not in investment banking. We don't manage money for our clients." Instead of dissipating his firm's resources by offering services his ideal customers don't value and don't want, Steinberg focuses on what they do value and his firm can deliver. What are you relying to grow your business?
If you want a road map to grow your business  identify your ideal customers, make sure you know them well enough to predict their behavior and then give them what they want better than anyone else.