Many sales executive wonder why sales training fails to get results. Unfortunately, many sales managers and trainers spend time  and effort doing sales training that never deliver bottom line results. We'll explore  the twelve most common reasons why sales training fails and what to do to avoid  them. The twelve reasons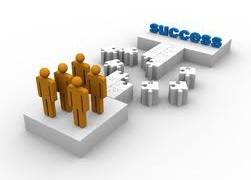 are:
1. No support. Training is not linked to top management's mission, goals and  priorities.
2. No need. Salespeople do not see a reason to change or don't feel a need  for the training.
3. No Relevance. Salespeople feel the concepts or materials don't apply to  their situation or territory.
4. Distractions. Salespeople are so preoccupied with events outside of the  training (i.e. making budget, handling a customer complaint, etc.) that they  can't focus on the training itself.
5. Poor planning. The training isn't organized and time and resources are  poorly used..
6. No Involvement. Training relies on lecture and other passive learning  methodologies.
7. No confidence. Salespeople don't develop enough confidence during the  training to try the new approach on the job.
8. No role model. Managers fail to provide a positive role model for the  skills and concepts presented. The message is, "do as I say, not as I do."
9. No reward. Salespeople don't receive any positive reinforcement or payoff  for trying new approaches.
10.No coaching. Salespeople don't receive coaching on how to handle specific  on-the-job situations.
11.No feedback. Salespeople don't receive feedback about how their efforts  impact the result.
12.Task Interference. Salespeople encounter barriers, including lack of time,  physical environment, resources, policies and lack of authority as they attempt  to use new skills.
Keep these twelve reasons in mind as you prepare for a training event. You  can avoid most, if not all with proper planning, preparation, and follow  through. For more information on onboarding new salespeople go to:trainingwinnersnow