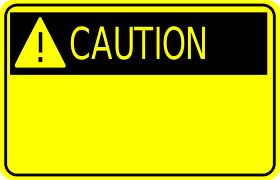 Now is a good time to take a quick look at the new global economy. The first quarter is behind us and trends are beginning to take shape. This update on the new global economy is designed to give business leaders a heads up on factors that can have a direct and indirect impact on their business. If you are looking to grow your business or avoid becoming a business casualty this is for you.
During my research for my book "Leadership in the New Economy" many business leaders felt that they would be immune to factors playing out in the new global economy. To them these factors were benign threats on the distant horizon of their business reality. Although they didn't experience a direct hit due to global trends they found themselves in their wake which produce unexpected setbacks.
Please use these examples as a yellow flag for your business. Consider their potential impact and adjust your plans accordingly.
Our Export business is softening. After two years of impressive growth the Administration's goal of doubling exports from $1.58 billion to $3.15 billion in five years is in serious jeopardy. With China and India decelerating their economies from the double digit growth of the past economists are predicating sluggish growth for the next couple of years. We can't sell our goods to a market that is growing at a significantly slower pace. Who in your value chain or customer base can be impacted by a significant slow down in our export business?
 Business investment is declining. According to USA Today, "Investment climbed just 1.4% a forth of its late 2011 pace, which helped limit the economy's growth to 2.2%." This rate is below most experts forecast for 2012. How will reduced investment by businesses impact you and the local marketplaces in which you operate?
Unemployment in Europe reaches record high with 17.4 million workers unemployed. At 10.9% this is the highest rate since the Euro was installed. Compounding the impact of high unemployment is the fact that the austerity programs in place to reduce the counties' debt have had poor results in lifting the economy. The rising borrowing costs, political infighting and social unrest promise to keep the European economy unsettled for the foreseeable future. How could prolonged unrest in Europe impact your investments, business and local economies?
Job gains in the US hit 7 month low. According to payroll giant ADP's April jobs report the US added just 119,000 jobs. This is the second month in a row that the results were disappointing. Although many experts predict an upswing in May they remain cautious in their predictions for the year. Is this just a blip or the beginning of a stall? How will your business fare if the jobs growth stays soft?
Best Buy is down sizing. Like many big box retail stores the electronics chain had a poor forth quarter and an loss for the year. In an attempt to right the ship Best Buy recently reported that they will be trimming costs by cutting 400 job, closing 50 stores and downsizing many others. This is an example of a big company trying to "Right Size" their business to compete in the realities of the new global economy. By matching their business operations to the market demand Best Buy hopes to pull itself out of the red ink and into the black. Is your business in need of "right sizing"? It's always easier to do it early instead of waiting until it may be too late.
Black Berry changes leadership team and launches new market strategy to stop the bleeding. After seeing its stock shrink 90% since 2008, its market share retreat from 14% to 8.2% and feeling the heat of five straight quarter of sales short falls the smart phone company is shaking things up. By installing a new leadership team led by Thorten Heim and unveiling a new market strategy RIM hopes to stop the slide into smart phone oblivion.Experts aren't sold on their new strategy and CEO Heim  admitted that he was wrong in his January assessment the company didn't need to make "drastic changes". what kind of drastic changes lie ahead? You'll have to stay tuned. Many experts feel their best chance of survival is to put the"for sale" sign up.  When a market leader starts losing touch with its customers and fails to deliver solutions that the market demands the fall from grace can be rapid and often fatal. How well does your company deliver solutions to your customer base? If your market position is weakening are you poised to respond effectively?
The lessons you can learn from these examples about the new global economy is that there are many factors in play that can be disruptive to your business even if they seem in like they're in the distance. Successful leaders identify the indicators that can impact their business and carefully keep their eyes on the horizon looking for trends that may be the tip of  the economic ice berg. They know that "shift happens", often unexpectedly so they remain poised to respond.
Although the example given represent potential dangers the new global economy also represent tremendous opportunities. Joseph Grobler COO of  Reveal a company says,This is the absolute best time to be in business because the growth opportunities are unbelievable"
Other companies who have successfully positioned themselves for growth include :
The CEOs of these companies have business plans in place that ensure that they are responsive to their customers and are alert to the market dynamics that can surface in the new global economy. If you'd like to discover how well your business is positioned to grow take the Growth Positioning Survey by clicking here.  I'll also send you a copy of the Special Report:Welcome to the New Economy: Discover the 12 Biggest CEO Mistakes and How to Avoid Them.