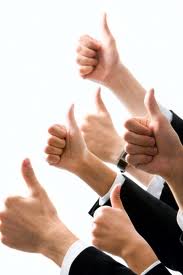 How would you rate your customer experience management? If you have a customer experience that satisfies but doesn't WOW you're in BIG trouble.
Customer experience is defined as the sum of all experiences a customer has with a you and your business over the duration of the business relationship. This means every touch impacts that experience positively or negatively. Your customer experience management reflects your ability to deliver an experience that sets you apart in the eyes of your customers serves to increase how much they spend with you and, optimally, inspire loyalty to your brand.
Creating  a superior customer experience requires you to first understand the customer's point of view. Only by standing in the customer's shoes can a company appreciate the full impact of the day-to-day customer experience that the company delivers.
In the New Economy products are becoming commoditized, price differentiation is no longer sustainable and customers are demanding more. To compete, companies are focusing on delivering superior customer experiences. A study of over 860 corporate executives revealed that companies that have increased their investment in customer experience management over the past three years report higher customer referral rates and customer satisfaction (Strativity Group, 2009).
Many experts feel that the customer experience has emerged as the single most important aspect in achieving success for companies across all industries.
As evidenced by the number of business casualties over the past few years most companies talk about becoming customer focused, but few actually do it. Doing customer satisfaction surveys is one thing, changing the company's culture based on what was learned from the surveys in something totally different.
Some companies have learned that being customer focused can give them a competitive advantage. Customers choose Disney World and Zappos because of their experience with them.
Let's clarify the difference between companies that aim for customer satisfaction and those that seek to WOW their customers:
Because most, if not all, of the "bad" companies are out of business customer satisfaction is the minimal requirement to keep your doors open. Customer-focused companies strive to delight their customers.
 Most companies ask their customers about their needs. Customer-focused companies understand their customers' needs so well that they can anticipate them and even surface unrecognized needs.
 Most organizations strive to meet their customers' expectations. Customer-focused companies deliver more than what the customer imagined.
 Most organizations try to keep complaints to a minimum. Customer-focused companies encourage feedback from their customers so that they can learn from it.
A great example of creating a customer-focused culture is Zappos. A review of their number-one core value below speaks volumes about how they operate.

Deliver WOW through service, is Zappos' founding principle. It's not something written down and forgotten. It's part of who Zappos is and every employee is immersed in it starting on day one.

Zappos lives their founding principle and it has served them well. How does your customer experience management stack up? Ask yourself this question:
DOES YOUR CUSTOMER EXPERIENCE MAKE SURE THAT EVERY CUSTOMER TOUCH REINFORCES YOUR UNIQUE SELLING PROPOSITION AND ENDEARS CUSTOMERS TO YOUR ORGANIZATION WHILE TRANSFORMING PROSPECTS TO CUSTOMERS, CUSTOMERS INTO LOYAL CUSTOMERS AND LOYAL CUSTOMERS INTO RAVING FANS?

If you didn't answer with a resounding "YES" then you need to take a hard look at every customer touch and improve your customer experience management or pay the price for not doing so.

To learn how well your business is positioned to succeed in the New Economy take the Growth Positioning Survey now.