Welcome to the New Economy!
Phil Faris Associates works exclusively with business owners, CEOs and key executives who have a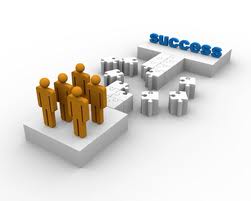 vision and want to build their business from where it is to where they want it to be next year and beyond.
Today's businesses must learn how to perform in the New Economy or risk becoming its casualty. Because the New Economy is so demanding and unforgiving business owners, CEOs and sales executives must lead, execute and adapt at a much higher level than ever before. That's why standard "off the shelf" solutions won't cut it anymore. If you want measurable results you need targeted solutions.
After an initial consultation and discussion of your vision, business goals, culture and competitive marketplace we develop a solution tailored to your specific requirements. From strategy to tactics all the way through implementation we provide the support needed to ensure success.
Because your business is unique we offer a variety of services to meet your needs including:
Training
Sales and business development – Does your sales organization possess the selling skills needed to grow new business and increase profits? We design sales training programs that are relevant, practical and applied in the field.
Customer service – Is your organization delivering the level of customer service that transforms customers into raving fans? We teach you how to "make every touch count".
Sales Leadership – Does your sales management team have the skills, processes and tools needed to lead the sales organization to sales success? We help develop the leadership skills needed to succeed in the New Economy.
New hire training – Does your new hire training have the structure, focus and support needed to get reps up to speed fast and lead to a long and successful career? We help your new hires sell at a high level in the shortest time possible.
Consulting
Talent acquisition, development and retention – Do you have the systems and programs in place to identify, recruit, train, develop and retain the salespeople needed to achieve your sales objectives? We design and help implement proven systems that help you hire the right people and develop them so that they have long and productive careers with your organization.
Performance management – Do your systems allow you to proactively manage performance while meeting the developmental needs of your people? We develop systems that keeps you and your people focusing on "what's important" to achieve results and ensure their full potential.
Sales Strategy Planning – Are your sales strategies allowing you to preempt the competition and grow your business at the pace needed? We can assess your sales strategies and make recommendations on how to more effectively compete in your marketplace.
Sales Management On-Demand – Do you have a sales management void in your organization? When companies are in a period of transition or aren't large enough for a full-time sales executive we can serve that function on an interim basis.
Executive Coaching
Develop capabilities – Do you have executives who need to develop key skills to succeed in their current or future roles? We design coaching programs that develop critical skills while working on real time business challenges.
Execute strategic initiatives – Does your executive team have the time, skill and motivation to implement strategic initiative and perform their day-to-day responsibilities? We help keep strategic initiatives on track and on budget by facilitating the process without distracting your executive team.
Mentor new managers – Do your new managers get the mentoring and support they need to succeed at the highest level.  We tailor mentoring programs that provide the resources and tools necessary for new managers to build a foundation for managerial success.