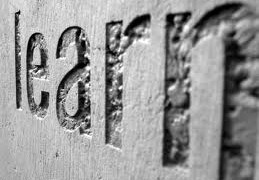 As a trainer, you help your salespeople identify and work on skills that need strengthening.  You set up training programs because it is your responsibility to provide opportunities where salespeople try new behaviors and feel comfortable to fail.  That is, you encourage salespeople explore new techniques and skills in a neutral setting where mistakes are expected (even encouraged) and used as learning experiences.  Keep the formula below in mind when working with your people.
        MISTAKES + INSIGHT = LEARNING
Keeping the training focused is another way to insure successful training.  If you have salespeople work on too many skills at a time, they can become frustrated and de-motivated.  It's usually a good idea to allow salespeople to master one skill before having them tackle another one.
To use the baseball analogy again, your interest as a manager lies not in the training but in how the training affects the overall ability of each player and of the team as a whole to perform.  You will initially select low-risk situations for the players to try new skills.  In this way, the chances for success and building confidence are high.  For example, you allow the pitcher to try a new pitch against the team in last place or against hitters with low batting averages or if his team has a comfortable lead in a game.  You would not let your pitcher try a new pitch in the ninth inning of a tied game in the World Series.
As a manager, your interest lies in how the new skill enhances the overall performance of the salespeople.  Once outside the training program, it is your responsibility to help salespeople initially selects opportunities where the risk of failure in using the new skill is relatively low.  This allows salespeople to achieve some immediate, initial success and builds their confidence.  Letting salespeople try new skills that are not fully developed on large accounts invites failure and a loss of confidence.