Developing salespeople is like saving for retirement. If you don't create  a realistic plan and invest accordingly you'll be disappointed when you retire. Salespeople need a plan and an investment of time and energy in order to help them realize their full potential. Too often training and developing salespeople becomes a "round to it" for sales managers because they have other more pressi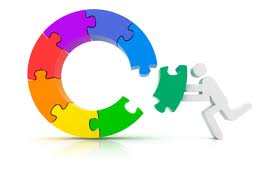 ng things to do…like paper work and meetings. This is a mistake you can't afford to make.
Another mistake sales managers make is treating every salesperson the same. This article will help develop salespeople while getting the most from each salesperson and your time.
Developing Salespeople
Each salesperson will require different approaches and need varying amounts of time.  Since you can't be all things to all people, you must assess where your management time will bring its greatest return.  This means you must allocate your coaching time to make sure the people who have the greatest need and potential receives the most time.  The people who have the least need and represent the smallest potential for improvement receive the least time.
To make sure that you effectively allocate your time properly you'll need to take the following actions:
•      Create a Coaching Budget — To help you determine how much time you have available to spend with your people. For example if there are 240 work days and you want to spend 60% of your time coaching salespeople then your budget is 144 days. The results you get from developing salespeople are determined by how you spend your coaching budget.
•      Assess each salesperson — When assessing salespeople you want to focus on their skills, knowledge and attitude. Make sure that you assess for  both the needs and potential of your people.  This will help you to spend the most time where the need and potential is greatest.
•      Allocation of Coaching Days — Based on your assessment you now must commit your time to ensures that each salesperson gets an optimal amount of coaching time.  The key to setting priorities in this situation is to ask these questions "What will happen to performance if I don't spend time with the salespeople?" and, "What will happen if I do?"
•      Coaching Calendar — This formalizes your allocation of coaching time.  Since coaching time is the most important activity you can perform schedule it in your weekly and monthly plans first.  Then schedule other activities around your allocated coaching days.  Doing so will help prevent you from getting bogged down doing unimportant but urgent tasks instead of spending time with your people.
Developing salespeople won't happen unless you make the time to do it. There are always going to be activities waiting to steal your time and distract you from your most important responsibility. If you want your salespeople to be peak performers then create your coaching budget and stick with it. Committing your budget to your calendar helps create the necessary discipline to make it happen.
If you'd like more information on creating a coaching budget and developing salespeople check out my eBook "Coaching for Peak Performance".