If you own or run a business today you know we're experiencing an economy that is different than anyone has seen in the past. Our current business landscape is filled with one crisis after another. Like waves on a beach they just keep pounding away. Here are a few of the economic "challenges' we're facing: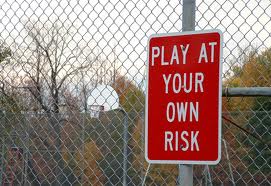 Unemployment and underemployment is impacting 20-25% of the workforce and recovery is expected to be both slow and painful
11 million homeowners are upside down on their mortgages with little or no options on the horizon
The Baby Boomers lost 30-40% of their wealth over the past few years
Our debt ceiling/budget crisis is hopelessly deadlocked in DC
Local and state budget deficits are becoming more common
Financial uncertainty in Europe is spreading as nine countries saw their Standard & Poor's credit rating downgraded in January 2012.
The economy in China is slowing down and prices are increasing on imported goods.
Consumer confidence continues to be low
Welcome to the New Economy. What do I mean by the New Economy? In the past, periods of economic slowdowns were followed by calm seas and long periods of steep recovery. Today recoveries still occur but they're more fragmented, shorter and less steep. Unfortunately the economy and business aren't going to return to "the good old days" any time soon, if ever. What we see is what we'll be getting for the foreseeable future. For up to a decade or longer volatility, uncertainty, complexity and ambiguity (VUCA) will be our constant companions. The choice is to embrace the New Economy or surrender to it.
For many businesses the New Economy represents a real and present danger. To others it represents tremendous opportunity.
Which one are you?
As a business leader there are several options available to you for navigating this tough economy including:
Ignoring the economic mine fields and continue "business as usual".
Taking a defensive approach by cutting costs and reducing spending until the crisis is over.
Taking advantage of the uncertainty in the marketplace and growing aggressively.
Which approach is best for your business? It depends. There is no "cookie cutter", textbook response for surviving or thriving in the New Economy. We can look back at how businesses thrived in the Great Depression and in the down turns in the 1980s and 2000. You can also observe and learn from what thriving companies are doing now. These approaches can give clues but no approach will work unless you have a clear understanding of where your business is right now and where you see it going in the future. From those two perspectives you can begin assessing your marketplace, competitors, customers, employees and business operations to craft a strategic business plan. Your plan, strong leadership and effective execution are what you'll need to survive and hopefully thrive in the New Economy.