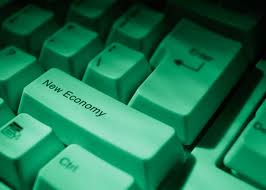 The New Global Economy continues to chart its uncertain course. Business leaders looking for clear direction are still finding it difficult to read the signals in the noise. Here are just a few signals that may or may not be signals for an enduring trend.
New home sales reached a 2 year high. The Commerce Department stated that single family homes surged 7.6% in May which is the highest increase since April 2010. This coupled with the increasing building permits and the forth straight month of increases in the median price of previously owned homes gives support that the housing market is in a recovery mode. Will it last and will it be strong enough to ignite the economy long term? Stay tuned.
Shrinking emergency funds. 49% of Americans don't have enough funds to cover three months of expenses according to Bankrate.com. Although this figure is up from last year's 46% and moving in the wrong direction it is better than the 61% posted in 2006. On a similar note only 25% of the people polled said they had enough savings to last six months. If the economy continues to stagnate more families will deplete their savings and these figures will continue to increase.
New car prices decrease. The cost of a new car dropped about $500 from a year ago according to Kelly Blue Book. The biggest reason for the decline is the inventory shortage caused by the earthquake in Japan has been resolved.  This is a good example of how we are at the mercy of the New Global Economy because black swan in Japan (an earthquake) had such far reaching impact on new car prices both last year and now.
More trouble for the European Union. Cyprus became the fifth Eurozone country to seek a bail out on 6/25 when they asked for a$2.2 billion. Although the European Union has voted to support it's members this situation is far from resolved.
Student loan debt becoming the next debt bomb. Student loan debt has reached a new high of $870 billion and now exceeds credit card and auto loan debt. More importantly the Federal Reserve Bank of New York expects the balance to continue to rise. Lisa Madigan, Illinois Attorney General said in a Chicago Tribune article, "Just as the housing crisis has trapped millions of borrowers in mortgages that are underwater, student debt could vary well prevent millions of Americans from fully participating in the economy or achieving financial security." For many this is the elephant in the room that nobody wants to tackle because of the enormity of the problem.
Edward Jones see growth and opportunity with the middle class. Edward Jones who provides financial services to middle class Americans announced its plans to add 8,000 brokers and double its client assets over the next 8 years. Their goal is by 2020 to have 20,000 agents and $1 trillion in client assets. Many are skeptical because of the time and cost in training agents and in the diminishing assets of middle class Americans. Maybe Edward Jones sees a more promising signal in the noise created by the New Global Economy.
JP Morgan loses $4-6 Billion in the second quarter. The bank has been taking a financial beating while its been getting out of most of its disastrous credit bets. Besides questioning the size of the loss many are scratching their heads as to how such a large loss could happen in today's "fiscally responsible" banking climate. Didn't anyone at JP Morgan pay attention to our last financial crisis?
These are just a few signals in the New Global Economy. Do they represent trends that will lead to opportunity or greater danger?  Probably both depending what business you're in.
The lesson from this post is for you to know which trends in the New Global Economy will give you greater clarity around your business. If you can "pull a Gretzky" and skate to where the puck will be you'll gain a competitive advantage.  Guess wrong and you'll become a casualty. The dots are there for all to see. Its all a matter of which dots you look at and how you connect them. Let me know which trends you're tracking and how they're impacting your business.