What we do:
Our Authority Marketing team helps business owners and professionals elevate their personal brand and become recognized as industry and local market authorities. We give your prospects the reason to select you over the competition using the power of digital media and publishing. This strategy creates a competitive advantage that makes sales and conversions easier and allows you to command higher prices and fees.
Who we serve:
We help Chicago area professionals and small business innovators in the health, wellness, fitness and team sports marketplaces.
Services:
When prospects are ready to buy, they compare you to your competitors. Even people who are referred to you, do online research to get educated by comparing offerings and prices.
What consumers typically find is a "sea of sameness"with similar looking websites, all offering similar products or services, with little differences.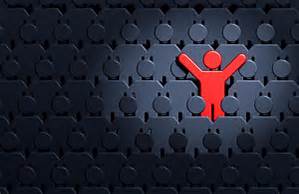 How do your prospects know who to select? How many customers, clients or patients are you losing every month because you are not giving your prospects a reason to pick you?
That's what we do. Authority Marketing helps you stand out in the sea of sameness by using targeted digital media and publishing strategies. Discover how we can put the spotlight on your business or practice.
Book Publishing
Becoming a Best Selling Author
Everyone has a unique story. We help you develop yours into a bestselling book, designed to make you the "go to" authority in your field. Prospective clients seek you out because you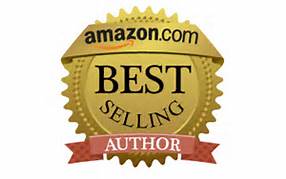 "wrote the book" about solving their problem and eliminating their pain.
Our proven approach has been successful in a wide range of specialties including: medical, dental, fitness, weight loss, and charitable organizations. There has yet to be a person that we could not develop a book concept for to position them and their business as an authority.
We partner with Spotlight Publishing, who is a full service boutique publisher so we can quickly and easily walk you through our process. Starting with developing the concept, to writing, editing, layout, design, publishing and marketing. Most clients complete their book projects in 60 days or less.
Our proprietary authority marketing system guarantees best seller status on launch day. Along with our industry associates, we have already helped over 400 professionals become best-selling authors.
Our Process
Step #1: Planning Your Book
We work with you to develop an outline and chapter plan for your book based on your needs and your target audience. Existing content is often used as source material for your book including; website content, presentations, drafts, articles and marketing materials. We review these materials and develop a list of questions to answer that will supplement existing materials. Working together, we develop a step-by-step schedule for publishing your book including your time requirements for one or more interviews to develop your content.
Step #2: Interview
We know writing a book in the traditional manner seems daunting. That's why we record the interview and transcribed it to use as the content raw materials. We also create an author bio, cases studies and client or patient testimonials (if appropriate). With our unique interview process, your time used efficiently and the words are yours. Depending on the size of your book, total interview times can be about 90 to 120 minutes.
Step #3: Becoming A Published Author
We edit your book content into a manuscript and design a custom cover. After review and approval, we publish your book on Amazon as well as set it up for extended distribution. All our client books are published as an Amazon Kindle book. Depending on your needs we will develop paperback and hardcover books for physical distribution. You receive full credit as the author and you own all the royalties. Please note that our program is not designed to make a lot of money on royalties. Our goal is about getting you positioned as the "absolute best choice" when prospects are making a decision.
Step 4: Achieving Bestselling Author Status
Buy now, you know that Amazon is one of the three most prestigious Bestseller lists. With our proven system, we guarantee your book will become a bestseller on it. Becoming a Bestselling Author is an important strategic business move because it positions you as the trusted expert in your marketplace. This improved visibility and brand awareness makes attracting prospects and converting them is easier.
Step #5: Using The National Online News Media to tell your story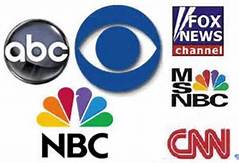 We will publish a news story about you becoming a Bestselling Author in the national online news media. Your story will appear on approximately 100 news sites including network TV affiliate sites of ABC, CBS, NBC, Fox, CW and major newspaper and other news sites. Your story positions you as an expert in your industry and local area.
Step #6: Optimizing market awareness
We work with you to develop an implementation program to optimize your newly developed market awareness. You'll discover how to use your new "trust triggers" to:
• Maximize your positioning as the market and industry influencer.
• Increase credibility and trust in the minds of prospects and clients or patients.
• Stand out from the competition, and
• Make picking you the easiest decision for your prospects.
If you already have a book published, contact us to discover how
we can make your book a Bestseller.
Digital Media
Becoming A Media Level Authority
Who is the "go to" authority in your local marketplace? We make sure that it's you!
We use powerful digital media solutions to help you stand out from your competitors and give your prospects a compelling reason to pick you.
Like it or not, our society has been conditioned to see the news media as a credible source of information. Your prospects place trust in the media, are influenced by media recommendations and give authority to those who appear to be endorsed by the media.
A traditional public relations strategy is passive. It relies on trying to get you noticed by sending press releases to journalists and then hoping to attract their attention. Many professional and business owners settle for less by thinking, "Someday, I'll be considered as an expert in my industry and then journalists will seek me out."
Why wait for something that may never happen?
Let us use the power of digital media to get you and your business or practice featured and quoted in a variety of news media right away. Our clients are seen on network TV affiliate sites like ABC, CBS, NBC, Fox, CW. They also appear on newspaper and other news sites and national digital magazines.
With our authority marketing strategies, getting you featured in media is only the beginning. We show you how to showcase your media appearances on your website, social media and advertising. These strategies solidify the trust of prospects, customers or patients making conversions and retention easier.